The colleges of Geosciences, Liberal Arts, and Science are becoming the College of Arts and Sciences in Fall 2022.As the academic heart of Texas A&M, the College of Arts and Sciences will provide world-class teaching, research, service and resources. Get up-to-date information at artsci.tamu.edu.


Doctoral Programs in
Microbiology & Biology
Learn more about our graduate programs
Understanding the genes,
neurons, and circuits
regulating circadian
rhythms in behavior
and physiology
Research on the Cutting Edge
Jones Lab Research


NEXT LEVEL
TAKE YOUR DEGREE
TO THE
Honors in Biology
Minor in Bioinformatics
undergraduate research
Dr. Ben Neuman is a Professor in the Department of Biology, investigating coronaviruses to better understand new diseases before they happen. His lab also uses bioinformatics and molecular biology approaches to discover new RNA viruses. Dr. Neuman is the focus of our Faculty Spotlight this month, sharing his experiences and advice. Please take a moment to read more about Dr. Neuman!
Annabel Perry '22 is a Texas A&M Biology Graduate who discovered a love of research during her undergraduate experience. Please take a moment to read about Annabel's experience and research opportunities in the Department of Biology. Congratulations to Annabel and the graduating class of 2022!
Junior biology major Joseph Chen '23 has been named a 2022 Goldwater Scholar by the Goldwater Scholarship Foundation in recognition of outstanding academic achievement and research potential. Chen is a member of Dr. Jennifer Dulin's laboratory , where his current research project focuses on studying neural progenitor cells and how isolating them at different embryonic time points can assist in connectivity and functional recovery for spinal cord injuries. Please take a moment to congratulate Joseph and read more about his work and award!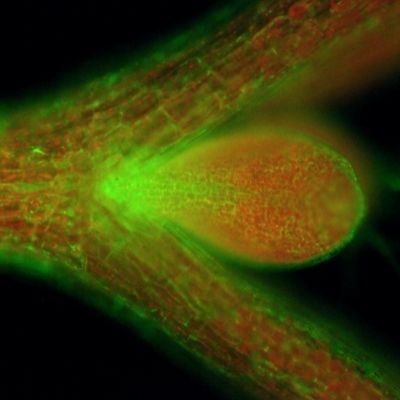 RESEARCH
Basic biological research has evolved into a broad, fast-paced and dynamic profession that drives newly emerging industries and actively shapes many human endeavors. Both globally and locally, cutting-edge research at Texas A&M University strives to understand the fundamental processes driving life around us and to improve the ways people everywhere manage their health and the health of our planet. The Department of Biology is responsible for research and teaching within the vast disciplines of the biological sciences, from molecular cell biology to ecology and evolutionary biology. Our faculty perform cutting-edge research in a wide array of biological sciences in the laboratory and in the field.
GRADUATE DEGREES
Our Graduate Program in Biology offers a diverse range of integrative training opportunities for students seeking a Ph.D. degree in the biological sciences. We offer training in multiple disciplines within Biology, including Molecular, Cellular and Developmental Biology, Ecology and Evolutionary Biology, Genetics, Genomics and Bioinformatics, Neurobiology and Behavior, Microbiology, Plant Biology, Biological Clocks, Mechanisms of Biological Resilience, and Physiology and Systems Biology. Our graduate students conduct creative, independent research and scholarship. Graduates of our programs prepare themselves for a wide range of career opportunities and gain positions in academic institutions, government agencies, and industry.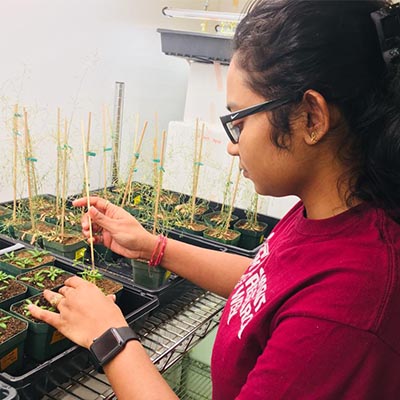 UNDERGRADUATE DEGREES
The Department of Biology is responsible for introducing biological principles to students in every Texas A&M University major. We provide modern and comprehensive B.S. and B.A. curricula in Biology, Molecular and Cell Biology, Microbiology, Neuroscience, and Zoology for more than 1500 undergraduate biology majors. These degrees prepare students for various life science careers and are an excellent entrée to the health care professions. If you are interested in pursuing a major in one of our disciplines, or if you are currently a student and would like information on courses or the program, we have excellent undergraduate advisors who will be happy to help you.