Doctoral Programs in
Microbiology & Biology
Learn more about our graduate programs
How do single bacteria grab and
squeeze the host during infections?
Research on the Cutting Edge
Koch Lab Research


NEXT LEVEL
TAKE YOUR DEGREE
TO THE
Honors in Biology
Minor in Bioinformatics
undergraduate research
An antifungal compound discovered by Texas A&M biologist Dr. James Smith has received FDA approval for initiating human studies to evaluate its effectiveness in treating drug-resistant fungal infections, for which there are no effective treatments currently available. Please take a moment to read about Dr. Smith's research in the TAMU ArtSci article!
A collaborative study led by Texas A&M biologist Dr. Mahul Chakraborty has identified the first known gene change in sex-differentiated vision — a new genetic mechanism by which trait differences between the sexes can evolve. Please take a moment to read about Dr. Chakraborty's research in the TAMU ArtSci and New York Times articles!
Biology Ph.D. candidate Evan Lloyd '25 was one of five Texas A&M graduate students among the nearly 600 fellows selected worldwide to participate in the 72nd Lindau Nobel Laureate Meeting, dedicated to physiology and medicine and featuring 40 Nobel laureates and guests from 90 countries. Please read more about the experience in the College of Arts & Sciences Article!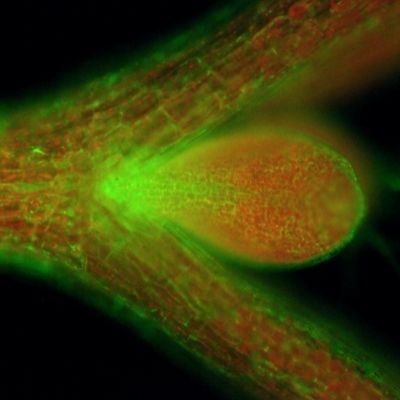 RESEARCH
Basic biological research has evolved into a broad, fast-paced and dynamic profession that drives newly emerging industries and actively shapes many human endeavors. Both globally and locally, cutting-edge research at Texas A&M University strives to understand the fundamental processes driving life around us and to improve the ways people everywhere manage their health and the health of our planet. The Department of Biology is responsible for research and teaching within the vast disciplines of the biological sciences, from molecular cell biology to ecology and evolutionary biology. Our faculty perform cutting-edge research in a wide array of biological sciences in the laboratory and in the field.
GRADUATE DEGREES
Our Graduate Program in Biology offers a diverse range of integrative training opportunities for students seeking a Ph.D. degree in the biological sciences. We offer training in multiple disciplines within Biology, including Molecular, Cellular and Developmental Biology, Ecology and Evolutionary Biology, Genetics, Genomics and Bioinformatics, Neurobiology and Behavior, Microbiology, Plant Biology, Biological Clocks, Mechanisms of Biological Resilience, and Physiology and Systems Biology. Our graduate students conduct creative, independent research and scholarship. Graduates of our programs prepare themselves for a wide range of career opportunities and gain positions in academic institutions, government agencies, and industry.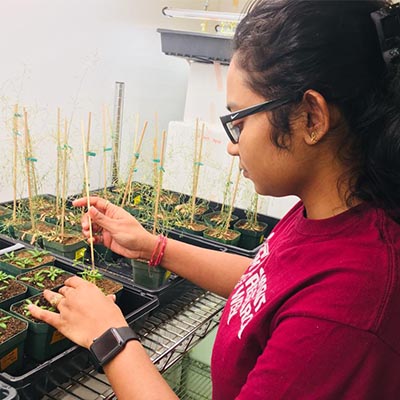 UNDERGRADUATE DEGREES
The Department of Biology is responsible for introducing biological principles to students in every Texas A&M University major. We provide modern and comprehensive B.S. and B.A. curricula in Biology, Molecular and Cell Biology, Microbiology, Neuroscience, and Zoology for more than 1500 undergraduate biology majors. These degrees prepare students for various life science careers and are an excellent entrée to the health care professions. If you are interested in pursuing a major in one of our disciplines, or if you are currently a student and would like information on courses or the program, we have excellent undergraduate advisors who will be happy to help you.