Doctoral Programs in
Microbiology & Biology
Learn more about our graduate programs
Phage and bacterial
interactions at the
molecular & cellular levels
Research on the Cutting Edge
Ramsey Lab Research


NEXT LEVEL
TAKE YOUR DEGREE
TO THE
Honors in Biology
Minor in Bioinformatics
undergraduate research
There's a new Biology Student Organization on campus! The Society for Undergraduate Biology Students (SUBS) is committed to building a community rooted in the values of diversity, inclusion, guidance, and peer support. SUBS serves and supports both the academic and social interests of all undergraduates in arts and sciences through professional and social networking, mentoring, community outreach, and educational and social activities. We are dedicated to promoting an uplifting community for undergraduates in arts and sciences. We will meet biweekly to provide students with an opportunity to network with other students as well as faculty and staff that can provide insight into achieving success. For meeting times and information, please visit our website!
Texas A&M University has awarded the title of University Distinguished Professor, its highest faculty award, to eight scholars including TAMU Biology's Dr. Deb Bell-Pedersen. The University Distinguished Professor designation is bestowed upon faculty members who are preeminent in their fields and have made at least one transformational contribution or provided an intellectually substantial "leap forward" in their discipline. This faculty cohort has made significant contributions and inspired innovative thought in smart/autonomous computational and robotic systems, process manufacturing system optimization, the genetic factors critical to drug metabolism and cancer research, immigration law and environmental and nuclear chemistry.
Dr. Richard Gomer, a member of the Department of Biology since 2010 and holder of a Thomas W. Powell '62 Chair in Science, is globally renowned as a prolific researcher and pioneering inventor with a strong track record of translating his research findings into societal benefit. He is a world leader in fundamental research in cell differentiation and the molecular mechanisms of cell density sensing using the single-celled amoebae Dictyostelium, considered one of the primary model systems by the National Institutes of Health and widely used to address problems in evolutionary, cell and developmental biology. Please read more about Dr. Gomer in the TAMU Arts & Science article!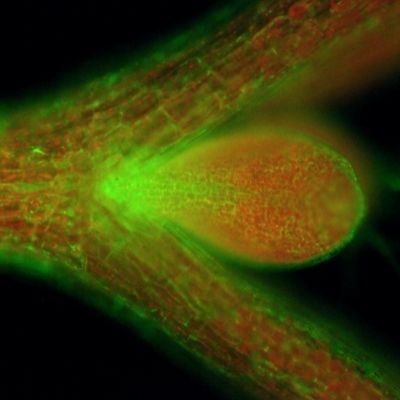 RESEARCH
Basic biological research has evolved into a broad, fast-paced and dynamic profession that drives newly emerging industries and actively shapes many human endeavors. Both globally and locally, cutting-edge research at Texas A&M University strives to understand the fundamental processes driving life around us and to improve the ways people everywhere manage their health and the health of our planet. The Department of Biology is responsible for research and teaching within the vast disciplines of the biological sciences, from molecular cell biology to ecology and evolutionary biology. Our faculty perform cutting-edge research in a wide array of biological sciences in the laboratory and in the field.
GRADUATE DEGREES
Our Graduate Program in Biology offers a diverse range of integrative training opportunities for students seeking a Ph.D. degree in the biological sciences. We offer training in multiple disciplines within Biology, including Molecular, Cellular and Developmental Biology, Ecology and Evolutionary Biology, Genetics, Genomics and Bioinformatics, Neurobiology and Behavior, Microbiology, Plant Biology, Biological Clocks, Mechanisms of Biological Resilience, and Physiology and Systems Biology. Our graduate students conduct creative, independent research and scholarship. Graduates of our programs prepare themselves for a wide range of career opportunities and gain positions in academic institutions, government agencies, and industry.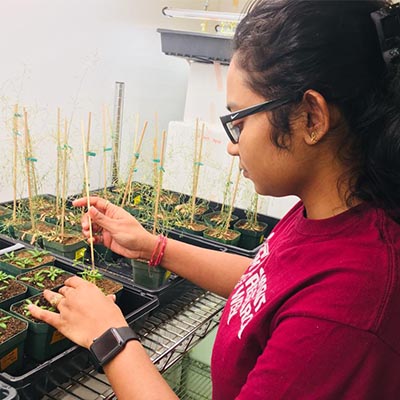 UNDERGRADUATE DEGREES
The Department of Biology is responsible for introducing biological principles to students in every Texas A&M University major. We provide modern and comprehensive B.S. and B.A. curricula in Biology, Molecular and Cell Biology, Microbiology, Neuroscience, and Zoology for more than 1500 undergraduate biology majors. These degrees prepare students for various life science careers and are an excellent entrée to the health care professions. If you are interested in pursuing a major in one of our disciplines, or if you are currently a student and would like information on courses or the program, we have excellent undergraduate advisors who will be happy to help you.